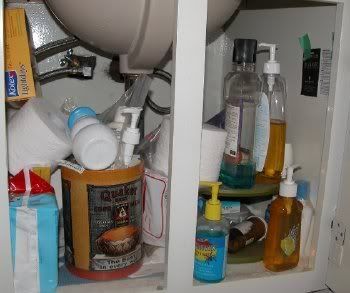 I haven't made a resolution post yet because I am note quite sure what they are. But one thing I know for sure is that I want to reduce all the bottles of lotions, gels, soaps, powders, exfoliants & you name it under my sink. I buy things & decide they don't work for me, or am in SDM & give in to temptation & end up with another bottle of fruity smelling conditioner under my sink. I have 6 bottles of conditioner under my sink! 6! If dooms day was coming @least my hair would smell nice right?
So for things I have more than one in my cabinet, I have decided I can't buy more of it even if the one I currently have doesn't work well. Searching for something better was one of the main reasons, I'd go out there & try something new.
Here is my list of items I have multiple of & therefore not allowed to buy until I am down to the last bottle.
Shampoo & conditioner
Body lotion

Hair gel, hair mousse
Foundation
Body scrubs
Nailpolish
Liquid hand soap
Toner
Deodorant